Thanks to Bestark, I've now got a screen shot of Artemis's new client.
Feast your eyes on this bit of eye candy!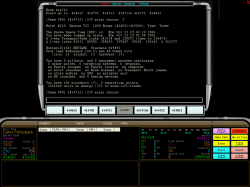 Written in VB6, so should work with all versions of Windows.
Brand new GUI (how did you manage to do this in VB6?)
SQLite DB for tracking basic information.
Path finding code
Art: Any other features I should mention?