Something strange is happening over at ELF… the number of logged in users is jumping all over the place which makes the graphs look very strange.
I've done a quick workaround with the graphs, so they look a little saner.
Sane Graph



Crazy Graph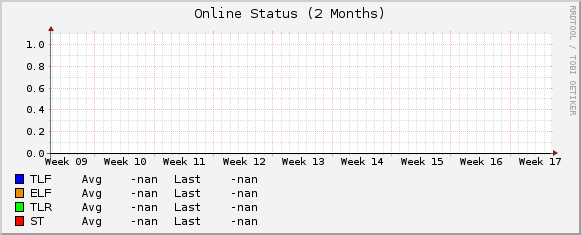 I've sent Dragelet an email about the strange figures, as I think it's something that should be investigated.
If (and when) the figures come good, I'll restore the ELF data from a backup, which will remove the bogus data…